June 2, 2022
The Knowledge Economy Bets on ESG
Over the last 24 months, many perspectives have been shared regarding the staying power of ESG. Is it a craze or PR fad? Is it sustainable (pun intended)? More recently, the counter position has taken shape, characterizing ESG as a force, foundational and even mission critical. Wherever you fall on this spectrum – ESG has entered the mainstream.
The arms race in the Environmental, Social and Governance (ESG) sector is heating up. In 2021, the Big Four made major announcements regarding their intentions to build world-class ESG or sustainability practices to complement their financial advisory, regulatory and due diligence services. KPMG committed to spending $1.5 billion over the next three years, while PwC and Deloitte both earmarked $1 billion or more to building their sustainability practices. As we experienced with digital transformation in the last five years, professional services firms of all shapes and sizes are trying to keep up with the pace of change presented by ESG, as well as capture the subsequent new business opportunities. In 2022, these strategies have begun to take shape, and M&A is taking center stage.
ESG M&A activity in the consulting sector this year alone has outpaced cumulative ESG M&A activity for the entire century. The heightened activity, along with internal efforts and investments to build organically, are a direct reflection of shifting corporate priorities and budgets. The consulting sector is simply racing to meet demand. Not surprisingly, Accenture is employing M&A to transform the breadth and scale of its ESG offerings. In April 2022 alone, Accenture acquired three ESG targets, all of which are specialty, environmentally focused firms throughout Europe and the UK. Notably, McKinsey & Company has also completed three ESG-focused acquisitions in concert with the May 2021 launch of its sustainability practice. Perhaps PwC has made the biggest bet to date, first with its commitment to invest $12 billion and add 100,000 people over the next five years, with a focus on ESG services. PwC followed this announcement with an alliance with Sphera, the leading provider of ESG performance and risk management software, data and consulting services. Regardless of approach, the Big Four have all set their sights high for ESG and will continue to raise the bar for its competition.
ESG is not always easy to understand and can mean a lot of different things to a lot of different businesses. Notwithstanding its scope, M&A activity in the sector has focused more heavily around a couple core themes. For many corporate and financial investors, the "E" in ESG seems to be the most important and has dominated the M&A landscape thus far. Demand in the environmental vertical is likely due to a lack of in-house resources, experience and best practices required to accurately measure and report on environmental impact and risks. As a result, environmental expertise appears to be in high demand, a trend we expect to only increase in light of the SEC's proposed rules to improve and standardize climate-related disclosures for investors.
The second theme represents one of the biggest challenges for CEOs, investors and board members – ESG measurement. By consolidating the infrastructure, such as the data, software and analytics needed for sound ESG insights, consultancies are positioning themselves as end-to-end providers of ESG and sustainability services.
This flurry of market activity, although stimulating, still pales in comparison to the overall growth of the ESG market. With each subset of ESG having varied guidelines, metrics and investments, the market continues to expand to new entrants. Advisory firms CohnReznick, BDO, BakerTilly and RSM have all seized the opportunity and launched ESG- or sustainability-focused practices. Engineering firms Jacobs and AECOM followed suit last year. Meanwhile, pureplay consultancies such as ERM and WSP bring years of experience and long-integrated acquisitions.
The nascent and rapidly evolving ESG M&A market mirrors that of the current regulatory environment. Europe's yearslong focus on ESG has resulted in more mature standards and acquisition targets. As ESG guidelines evolve and solidify across industries, countries and continents, consultancies able to pivot and provide actionable insights, while holding true to their own stated ESG goals, will be primed to drive growth in the sector. In the next piece in our ESG series, we'll explore how due diligence is the first line of defense for a solid ESG strategy.
Meet the Author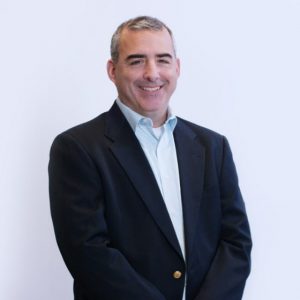 John Rakowski 
Managing Director, Clearsight Advisors
Washington, DC
jrakowski@clearsightadvisors.com
Source 1: KPMG launches multi-year program to accelerate global solutions for Environmental, Social and Governance; Deloitte announces $1 billion investment in global Sustainability & Climate practice; PwC announces new strategy: The New Equation
Source 2: Consultancies jump on the ESG bandwagon
Source 3: McKinsey ramps up sustainability focus with third 2021 acquisition
Source 4: PwC and Sphera Announce Alliance to Help Rapidly Scale Implementation of Leading ESG Management Platform
Source 5: Verdantix Benchmark Reveals Four Leaders In ESG & Sustainability Consulting
This publication has been prepared solely for the use of institutional investors for general information purposes.  Opinions represent the author or individual referenced opinion as of the date of the report and is not to be construed as: a personalized recommendation; a solicitation or an offer to buy or sell any securities or related financial instruments; legal, tax, financial or accounting advice.  Contents are based on information from sources believed to be reliable, but accuracy and completeness cannot be guaranteed.  Clearsight has no duty to update the information.  The names and marks of other companies or their services or products may be the trademarks of their owners and are used only to identify such companies or their services or products and not to indicate endorsement or sponsorship of Clearsight of its services or products.