July 13, 2020
Cloudera vs. Snowflake: Who is Cloud Leaving Behind?
The acceleration of data and analytics workloads to the cloud places the onus of adaptation on data managers and service providers, many of whom were born and built for an earlier era where infrastructure physically existed on premise ("on prem"). Although the movement to the cloud has been swift –with more and more companies embracing the cloud as a highly flexible, scalable, and cost-efficient alternative for data storage and compute – many large incumbents of the legacy on prem world have been slow to pivot successfully. The result is a chasm between legacy data services providers and cloud-native providers. To further examine this shift in the technological spotlight, we examine Cloudera – a tenant of both on-prem and cloud schemas – and Snowflake – a cloud-native competitor with a meteoric rise in the data warehousing market. Both case studies have much to say about the shifting focus of both consumers and investors as cloud becomes the ubiquitous domain for enterprise data solutions.
With over 11 years in the data and analytics industry, Cloudera (along with Hortonworks, now part of Cloudera) established itself as a pioneering voice in Big Data: offering enterprise systems for large scale data engineering, warehousing, and machine learning analytics. Cloudera was an early adopter of pre-cloud, network-distributed computing that allowed enterprise clients to sort and analyze massive amounts of unstructured data. The company's ability to effectively manage Hadoop software resulted in a stream of funding including a 18% stake by Intel worth $740 million in 2013. Cloudera's partnerships weren't limited to tech giants, between 2014 and 2016, Deloitte, Accenture, MasterCard, and Capgemini announced that they would be offering services based on Cloudera. Despite a well-received IPO in 2017, Cloudera fell behind others in the technology arms race as a large base of existing on prem customers consumed its focus and investment.  Competition emerged from public cloud service providers like AWS, Microsoft Azure, and Google Cloud – offering both base IaaS as well as cloud-ready offerings like Amazon Redshift. Adapting to this new paradigm has proven to be challenging for Cloudera, with predictions of a sale hitting headlines in June 2020. Cloudera's challenge is that it must support a war on two fronts (on prem and in the cloud) while the technology winds blow exclusively one direction.
Into this fray entered Snowflake, a cloud-native data-warehousing startup that raised over $1.4 billion since its public launch in 2014. Snowflake represents a new breed of data analytics and services companies, those that are built in the cloud and offer easily accessible, scalable software services. For a company still collecting VC, Snowflake's 9.92% data warehouse market share is notable and speaks to the advantages of service providers that have grown lock-in-step with the public cloud. Beginning on Amazon S3 and expanding to Microsoft Azure and Google Cloud Platform, Snowflake continues to broaden its data warehousing capabilities while offering new services such as secure data exchange and usage-based pricing that distinguishes it from adapted-to-cloud service providers. Snowflake's rapid command of the market has many interested in an impending IPO, suspected to take place in Summer 2020 but still unconfirmed. The company's success has been held as evidence of the capabilities of cloud-native software that can be scaled to a range of business at a low cost to consumers.
In Snowflake, we find a well-performing product of the technology spotlight's shift to cloud. Whereas, Cloudera represents a trusted data service provider that is grappling with this shift and faced with investing greater resources in moving to the cloud, while continuing to support its legacy customers. Technology cycles like the one we're witnessing in cloud computing can be rapid and innovators frequently replace incumbents who do not evolve their business models to keep pace. The benefits of moving to the cloud are manifold, including elasticity, scalability, and resilience, but getting there for those who weren't built there, will be a struggle of inches. This struggle is embodied by closely examining how Cloudera and Snowflake got to where they are, with the former aiming to enter the cloud-scape, and the latter quickly building toward an IPO. This changing of the guard in database technologies is symbolic of the challenge many enterprises will face over the next decade as the technology spotlight continues to shift.
Author Contact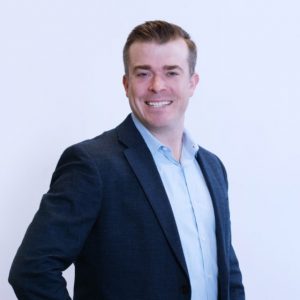 Alex Johnston
Director, Clearsight Advisors
ajohnston@clearsightadvisors.com