January 13, 2022
Clearsight's Gretchen Frary Seay Receives 2022 Most Powerful Business Leader in Dallas-Fort Worth Award
Congratulations to Clearsight Co-founder and Managing Director Gretchen Frary Seay on her recent feature in D Magazine's 2022 Dallas 500 Issue. Gretchen is a two-time recipient of the Most Powerful Business Leader in Dallas-Fort Worth Award in the Banking category – for both 2022 and 2021. Gretchen celebrated 10 years with Clearsight last fall and has served a key role advising high-end clients in the tech-enabled services space. She currently leads Clearsight's Dallas office and co-heads the firm's Cloud, Data & Analytics practice.
On winning the award, Gretchen remarked, "It is an honor to receive this distinction from a community near and dear to my heart. At Clearsight, I have been fortunate to work with many innovative Texas-based entrepreneurs, including the founders at Synerzip (now Excellarate), Intersys Consulting and Bulldog Solutions. Watching these businesses thrive in their next chapters brings me a great sense of pride for this business community."
"We could not be more thrilled for Gretchen to receive this recognition. Having first worked with Gretchen twenty years ago and now having been partners with her for the last ten years at Clearsight, it is great to see Gretchen receive public accolades for the hard work and dedication that her clients and colleagues have known all along," added Clearsight CEO Joel Kallett.
Contact Gretchen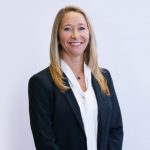 Gretchen Frary Seay
Co-founder & Managing Director, Clearsight Advisors
Dallas, TX
gseay@clearsightadvisors.com