November 23, 2021
Clearsight Clients Grupo ASSA and Deloitte Receive 2021 Awards from The M&A Advisor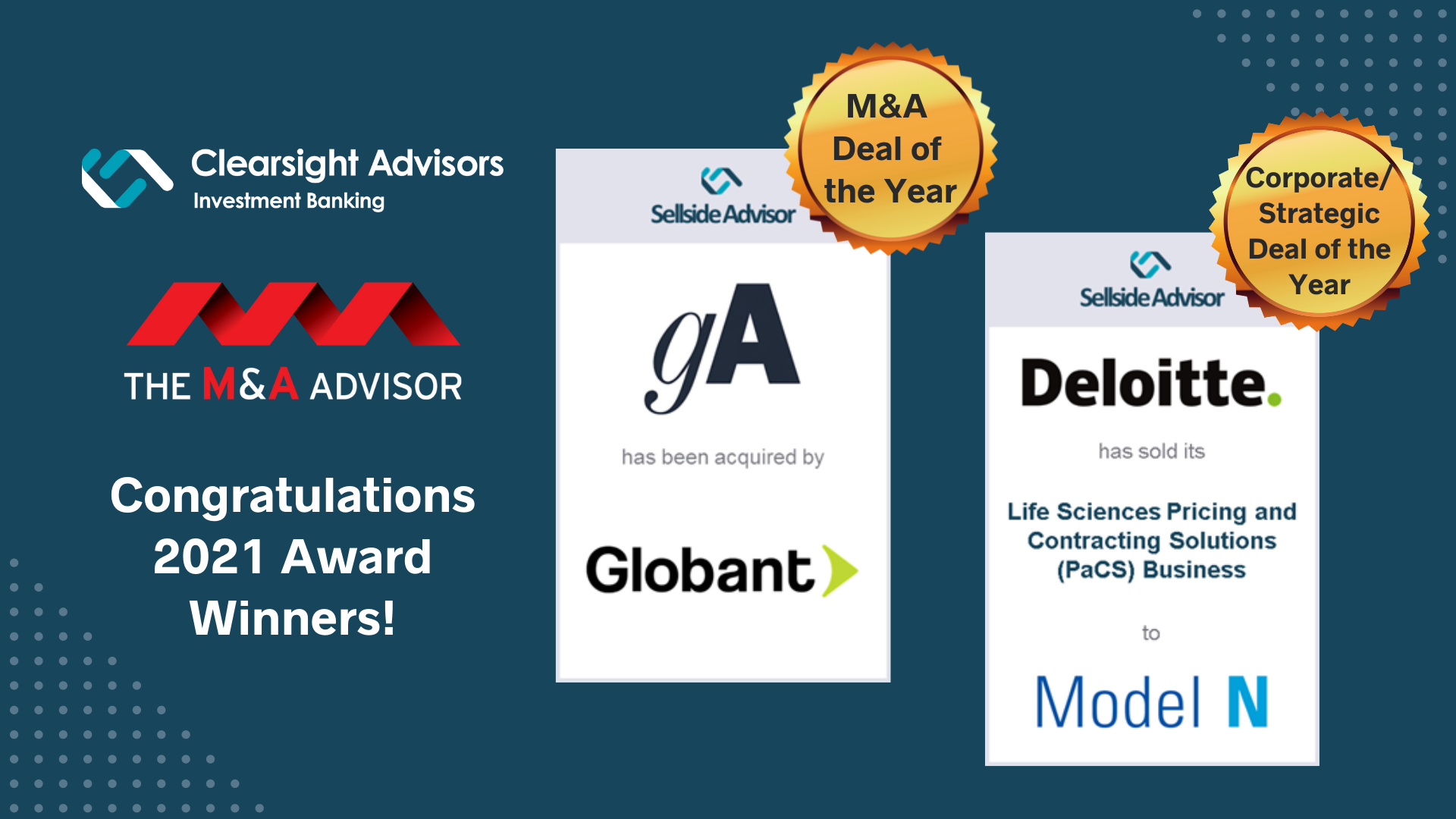 The M&A Advisor's 20th Annual Awards Gala in New York City on November 17th, 2021. Grupo ASSA's (gA) acquisition by Globant (NYSE: GLOB) was honored with M&A Deal of the Year in their category, and the sale of Deloitte's life sciences pricing and contracting solutions business (Deloitte PaCS) to Model N (NYSE: MODN) won Corporate/Strategic Deal of the Year in their category.
The awards recognize overall transaction significance and execution as well as impacts on gA and Deloitte PaCS' specific industry verticals. Clearsight Co-Founder and Managing Director Joel Kallett remarked, "It was a privilege to have represented gA and Deloitte PaCS in their deal processes and to receive these recognitions on their behalf at The M&A Advisor Awards. I had the pleasure of working on both transactions and seeing firsthand the impact our clients have had on advancements in the digital transformation and life sciences consulting sectors, respectively. We at Clearsight are grateful to be a part of their stories and look forward to celebrating more successes in the future."
We extend our congratulations to the gA, Globant, Deloitte PaCS and Model N leadership and corporate development teams, as well as Clearsight deal team members: Joel Kallett, Bhavin Patel, Philo Tran and Michael Slarve. Thank you, as well, to The M&A Advisor organization for the recognition.